Main facts: State accredited adult educational institution of Lifelong Learning and Further Education established by "Komplekss Citadele" LCC. All courses are usually from 40 till 960 academic hours long. Graduating state accredited programs receivable state affirmed document for receiving professional qualification of professional development.
Year established: 2001.
Type of activity: adult professional further education and Professional development programs according to European Union Memorandum of Lifelong Learning Forms of cooperation: cooperation with enterprises, institutions, private training and courses.
Citadele® is state admitted examination center.
Citadele® is examination center for ECDL – people can prepare and take exams and receive European Computer Driving License.
Citadele® has approximately about 1'000 students annually in main cities where located.
Citadele® ensures courses to individuals, state, local government institutions, corporative business clients like State Joint Stock Company Latvian Railway, Special Economic Zone of Liepaya, Center of Integration, Joint Stock Companies "Lauma Fabrics", "Liepajas Metalurgs".
The trade mark Citadele® and logo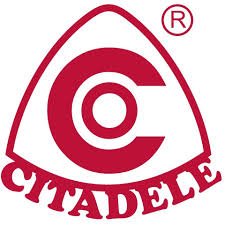 are patented in the field of education.
Cities where studies provided:
Riga: Meistaru iela 10, Riga LV-1050, telephone 29528855, 67528855; e-mail: riga@skolacitadele.lv
Riga: Grecinieku iela 10, Riga,LV-1050, telephone 29528855, e-mail: riga@skolacitadele.lv
Liepaja: Graudu iela 40, Liepaja, LV-3401,telephone 63428855, 27728855, e-mail: liepaja@skolacitadele.lv
Other cities in Latvia: on request, telephone 29528855, e-mail: riga@skolacitadele.lv
Learning process: in the mornings, day groups, evening lessons; remotely; on individual request.
Head of institution: Mrs. Jolanta Zalmansone, Master's Degree in education task management, economics and planning, candidate of Doctoral Degree in pedagogy.
Main spheres where educational programs are provided: Professional Study School provides state accredited study programs from 40 till 960 academic hours:
State accredited Professional qualifications:
Accountant – 960 acad.hours;
House manager - 960 acad.hours;
Document manager – 640 acad.hours;
Retail employee – 960 acad.hours;
Data input operator – 480 acad.hours;
Customer service specialist – 480 acad.hours.
State accredited Professional development programs:
Small business organization – 160-320 acad.hours;
Project management - 160-320 acad.hours;
Bookkeeper's skill development - 160-320 acad.hours;
Fire safety – 160 acad.hours;
Work safety 40 - 60 acad.hours;
Real Estate management – 320 acad.hours;
Practical marketing – 160 acad.hours;
Informal educational programs (from 16 till 150 acad.hours) in spheres like:
Business organization;
Project management;
Quality Management;
Safe work;
Work with dangerous equipment,
Work technologies (electrocar, bridge crane operator);
Document management and archiving;
Management;
Psychology;
Communication;
Computer bookkeeping (Horizon, Tildes Jumis, 1C);
IT (Corel Draw Graphics; AutoCad, MS Office)
Risk management of IT;
Export market analysis; 
Self - employed persons;
Protection of personal data;
Lean methodology;
Production optimization;
Business Process analysis;
Hygiene requirements in food companies;
Languages for every level, professional languages: Latvian; English, French, Russian, German;
Also we offer individual courses for needs of every Client.
Good education. In short time. Citadele®